We're Getting Mutants in the MCU - The Loop
Play Sound
20th Century Fox and New Regency have acquired the rights to Artemis and are making it a priority to get a movie into production as soon as possible. The movie rights are now owned by 21st Century (Fox bought out by Disney).
The movie's chances of the movie being made are unsure because, since the Disney FOX buy-out, Fox Entertainment's output will drop from approximately 10-12 a year to half. Fox is set to release 7 unknown/unnamed Fox films set to release in 2021, 7 more in 2022, 6 more in 2023 [1] so it is possible one of those is Artemis.
The Martian was extremely popular and Andy Weir's other books are getting attention from other studies such as his upcoming book 'Project Hail Mary' which was bought by MGM and will star Ryan Gosling.[2] Hopefully, this will encourage 21st Century-Disney to push forward with an Artemis movie.
Jazz Bashara Film Character Breakdown
Jazz Bashara (Mid-20s): Middle Eastern descent and raised Muslim, has lived on the moon since she was 6. She's poor—but with an incredibly clever and scientific mind, she's become the moon's go-to smuggler, which helps her secretly pay off her father's debts. Having been let down too many times, she has a hard time trusting people—but she covers up her insecurities with bravado. [3]
Directors
Director duo Lord and Miller have signed on to develop and direct a movie adaptation of Artemis, fresh off their animated success Spider-Man: Into the Spiderverse (2019).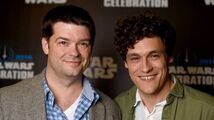 Producers
Simon Kinberg will produce alongside Aditya Sood.
Writers
Based on the novel by Andy Weir.
Geneva Robertson-Dworet, who previously wrote the Captain Marvel (2019) script and the Tomb Raider (2018) script, will adapt Weir's novel, Artemis, into a screen play. [4]
Other
Steve Asbell is overseeing the movie for the studio.
Cast
References